Aloha Everybody,
Here is my Personal Collection of Non-Sport Relics and Autographs. At this time nothing is for trade.
Mahalo and Aloha,
Brad
PC NON-SPORT RELICS AND AUTOGRAPHS
2005 Inkworks Sopranos Dominic Chianese Autograph (Junior Soprano - Uncle Junior)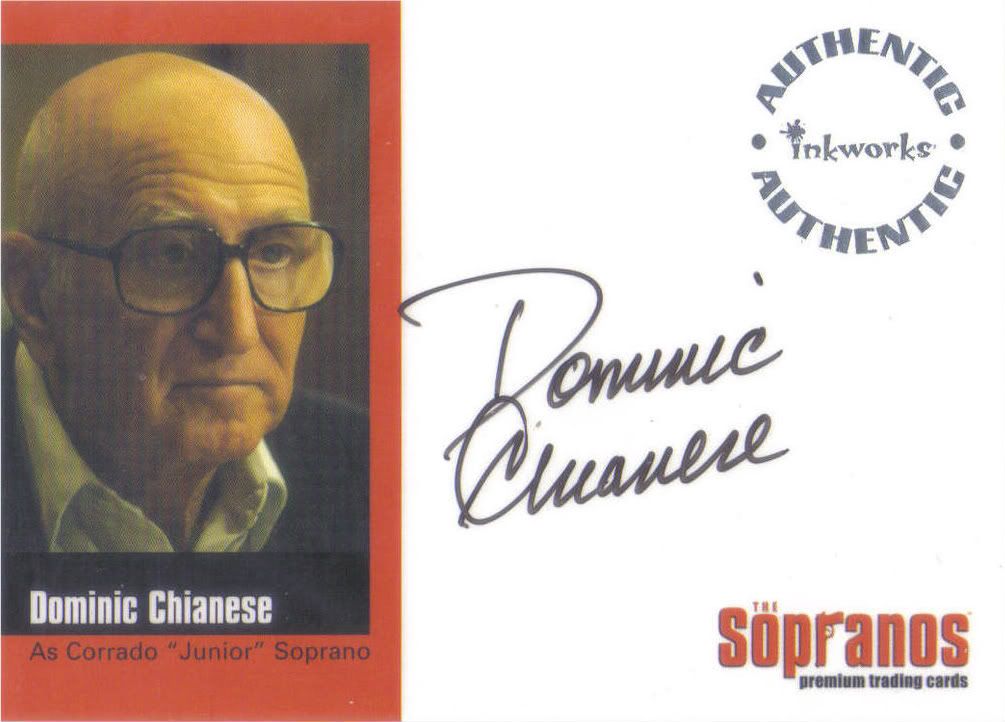 2001 Topps American Pie A Piece of American Pie John F. Kennedy / Berlin Wall Relic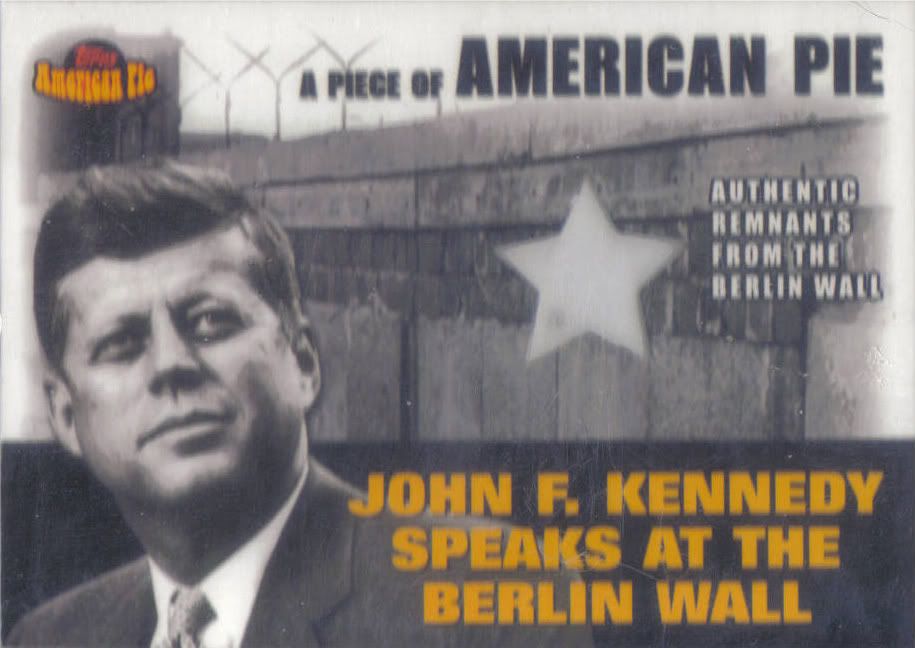 2005 Artbox Charlie and the Chocolate Factory Golden Ticket Wonka Bar Wrapper Complete Set with Variations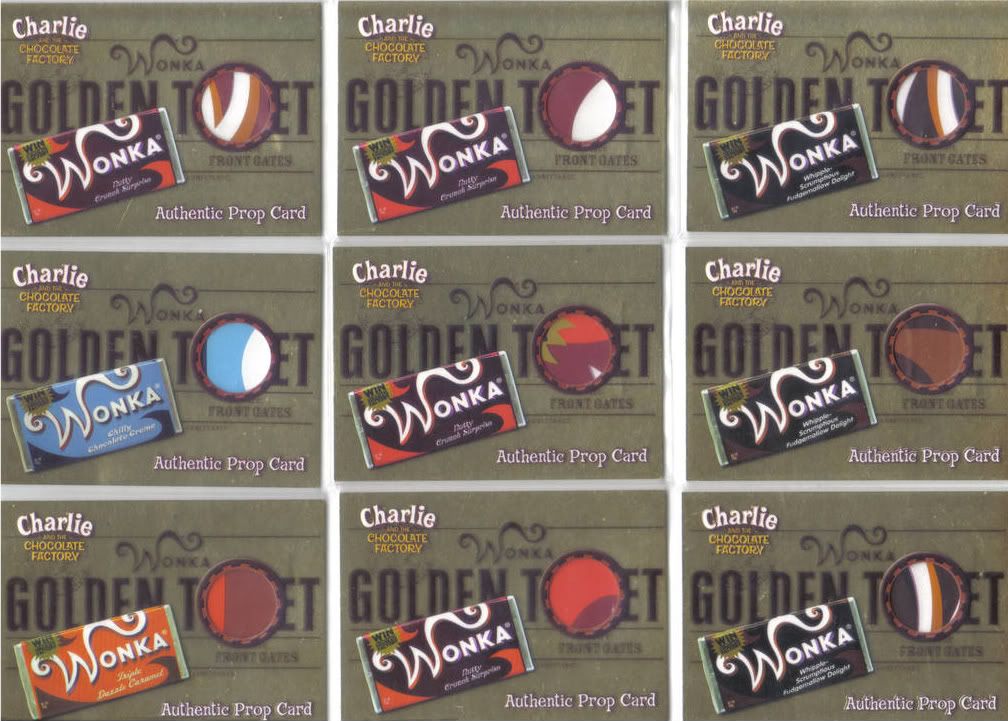 2005 Artbox Charlie and the Chocolate Factory Costume and Prop Collection (I love the Wonka Bar
)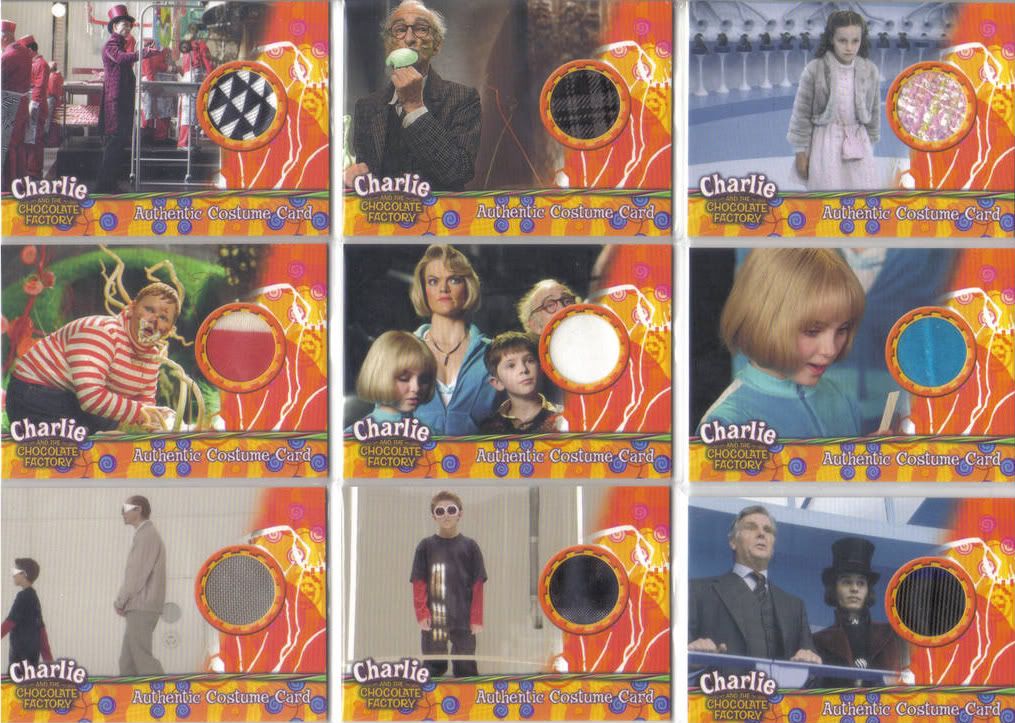 Burt Ward Shirt (Actor - Robin of Batman and Robin) 17/100
George Bush Tie (President) 199/500
Giovanni Ribisi Shirt (Actor - The Wonder Years and Boiler Room) 187/250
Susie Feldman Dress (Reality Show The Two Coreys) 14/125
Corey Feldman Shirt (Actor - The Lost Boys 1 & 2 and Goonies) 348/500
Tom Green Jeans (Comedian - Tom Green Show and Freddy Got Fingered) 109/250
Bruce Jenner Shirt (Olympic Gold Medalist) Gold Proof 20/25
Ultimate Warrior Wrestling Trunks (WWF Wrestler) 6/95
Brutus The Barber Beefcake Wrestling Trunks (WWF Wrestler) 294/375
Rob Schneider Tie (Actor - SNL and Deuce Bigalow)
Bob Denver Jeans (Actor - Gilligan and Dobie Gillis)
Tom Savini Autograph (Actor and Special F/X Make-Up Artist)
2008 Upper Deck A Piece of History A Piece of Hollywood Collection
Christopher Reeve - Superman 3 Cape (Short Print)
Jim Carrey - Bruce Almighty Shirt
Jack Nicholson - A Few Good Men Jacket
George Clooney - Three Kings Camoflauge Pants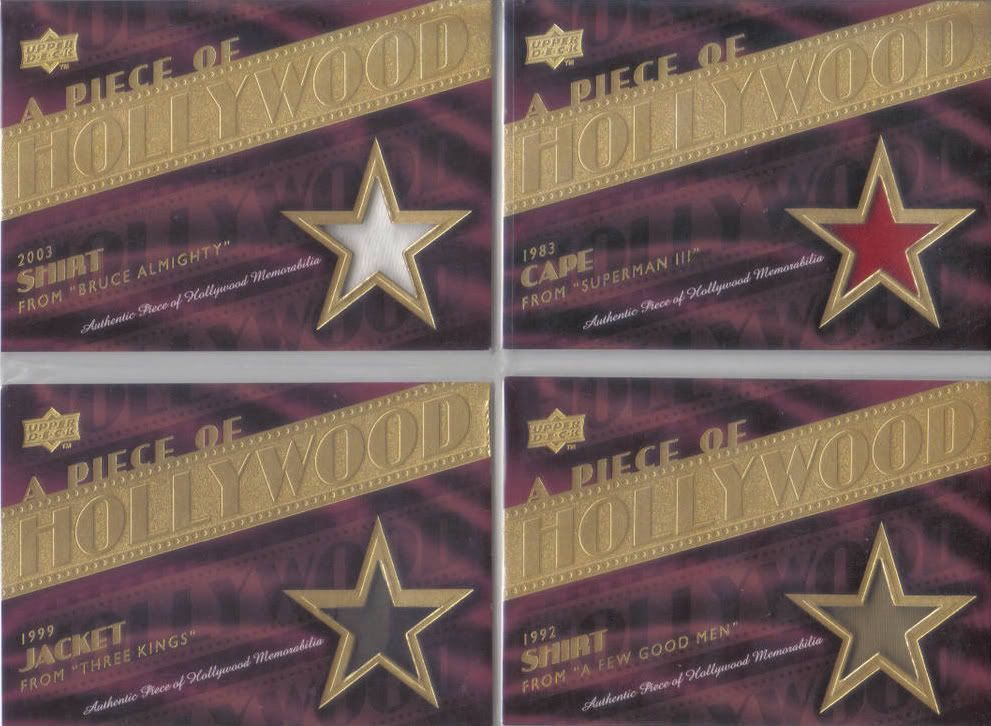 Dana Carvey as Garth on the movie Wayne's World. Show's it as a piece of his Blackhawks jersey from the "CAR.....GAME ON" scene, lol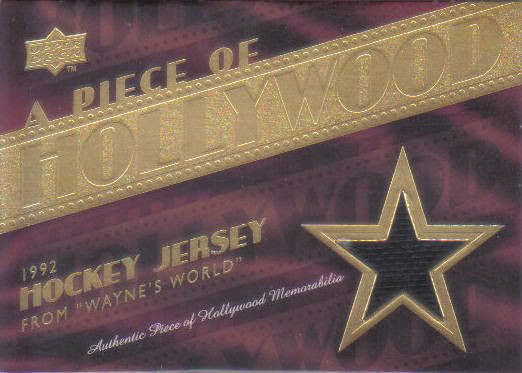 Robin Williams Shirt from 'The Birdcage'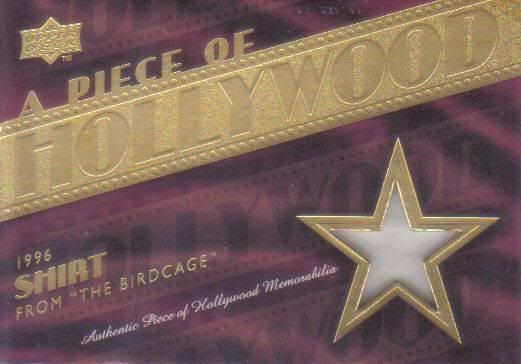 Denzel Washington Camouflage Pants from 'Courage Under Fire'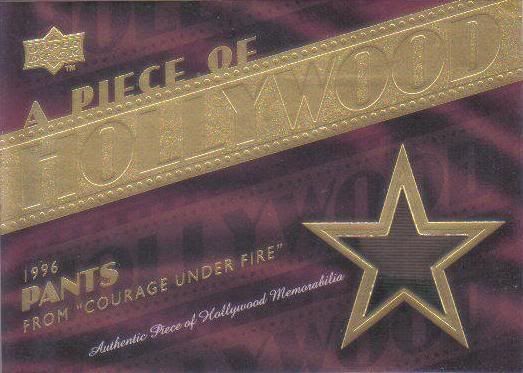 Ed O' Neill 2008 Upper Deck Icons Movie Icons Lettermen 'L' (Al Bundy - Married with Children) 28/63
Tony Curtis Shirt 2008 Donruss Baseball Americana (Actor) 163/500
Matt Parkman Police Uniform 2008 Topps Heroes Relics (Actor)
Scott Baio Jacket 2008 Donruss Threads Celebrity Cuts (Actor - Charles in Charge) 59/100
Lucille Ball - I Love Lucy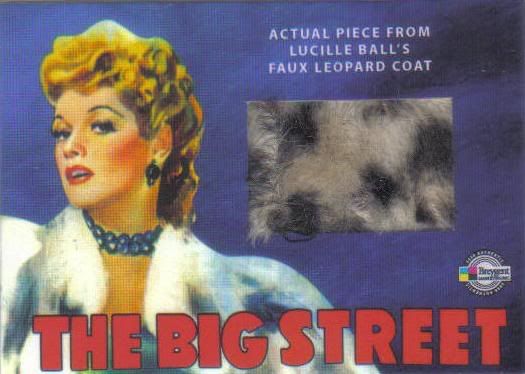 Redd Foxx - Sanford and Son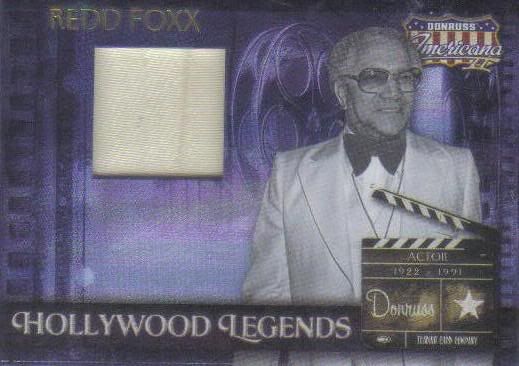 Judy Garland - Wizard of Oz
Pippin's Travel Cloak 2006 Topps Lord of the Rings Evolution Movie Memorabilia (Actor)
Tommy Lee Jones Postal Uniform 2002 Inkworks Men In Black 2 Pieceworks (Actor)
Ozzy Osbourne Shirt 2002 Inkworks The Osbournes Pieceworks (Musician)
Ardeth Warriors Cloak 2001 Inkworks The Mummy Returns Pieceworks (Actor)
Hurley Shirt 2006 Inkworks LOST Season 2 Pieceworks (Actor)
Hurley Shirt 2006 Inkworks LOST Season 2 Revelations Pieceworks (Actor)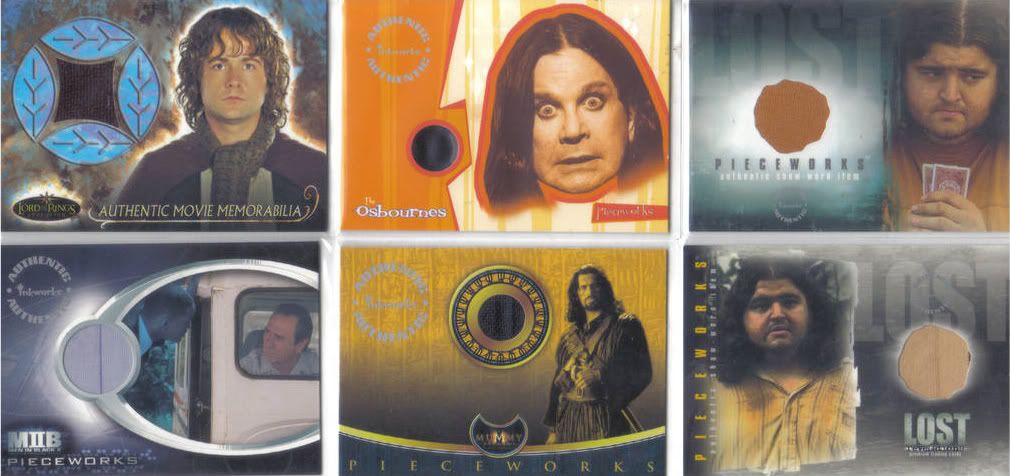 This is my favorite Horror Movie Writer/Director ever - George A. Romero Relic
To Be Continued....