Well I hit up the card section and they are loaded. But I've told myself 100 times before that I have the absolute worst luck in the world when it comes to blasters so I somehow have restraint and tell myself 'figure the $60 i'm about to spend on 3 blasters to get crap i can spend on ebay later tonight'... lol. Anyways, I b-line past the cards and onto the toys. So I see there normal same every week figures so I go to my next favorite spot, the Hot Wheels. Well they had just stocked this side WOOHOO. However, there are no Treasure Hunts in the bunch DOH. So I do my typical thumbing through looking for old school hot rods and misc cool vehicles and I came up with 4 this week...
2009 Hot Wheels Chevy Nova (Faster Than Ever Series 10/10) 136/190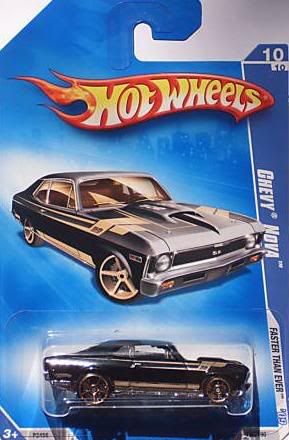 2009 Hot Wheels '70 Buick GSX (2009 New Models Series 7/42) 7/190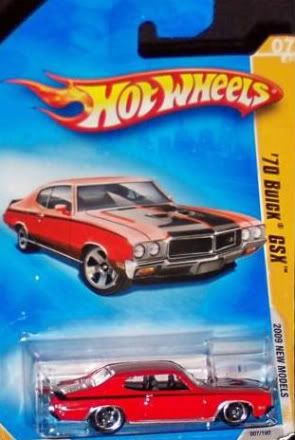 2009 Hot Wheels Custom '53 Cadillac (2009 New Models Series 15/42) 15/190
2009 Hot Wheels Fast Gassin Green Variation (2009 New Models Series 14/42) 14/190
I will get around to posting my Hot Wheels pc that I've acquired on island over the past several years as time permits.
Thanks for the look!
Brad~