With my birthday just a couple weeks out I've been receiving a few packages in. This week brought in 3 packages. Thanks Kerwin, Kevin, and Randy!
First, I received these 3 cards from Kerwin. I didn't have any of the 3 and they are all awesome!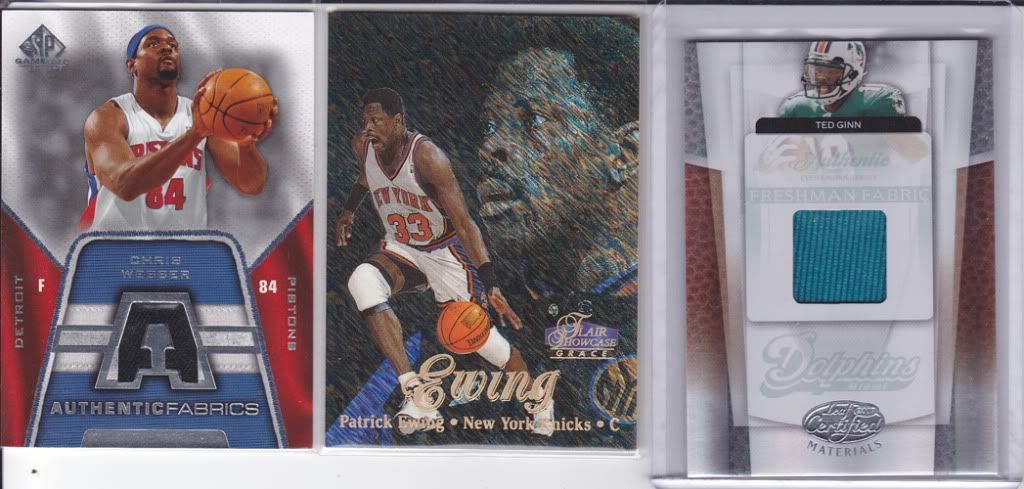 Then I opened up the package from Randy. There were all kinds of sweet cards in there. These were my favorite from the bunch.....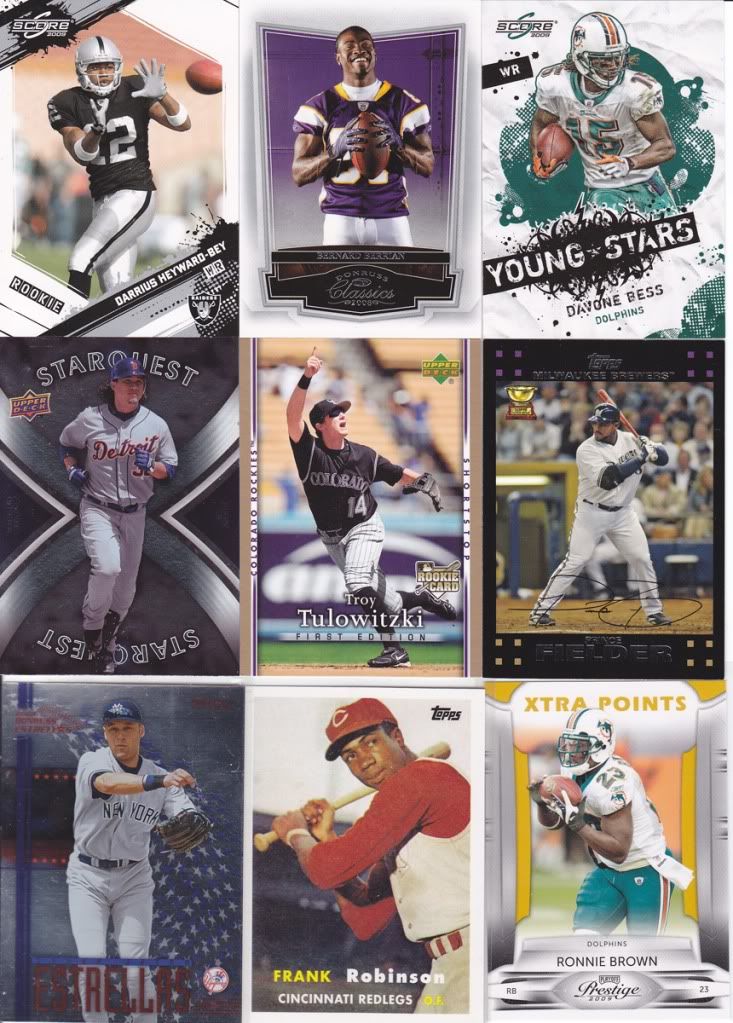 And then I received a large box from Kevalan. He's been on the mission to find me some white chocolate cocoa for a very long time now. Well it appears he found me something very comparable and I can't wait to try it out! He also sent me some other very cool goodies as well.....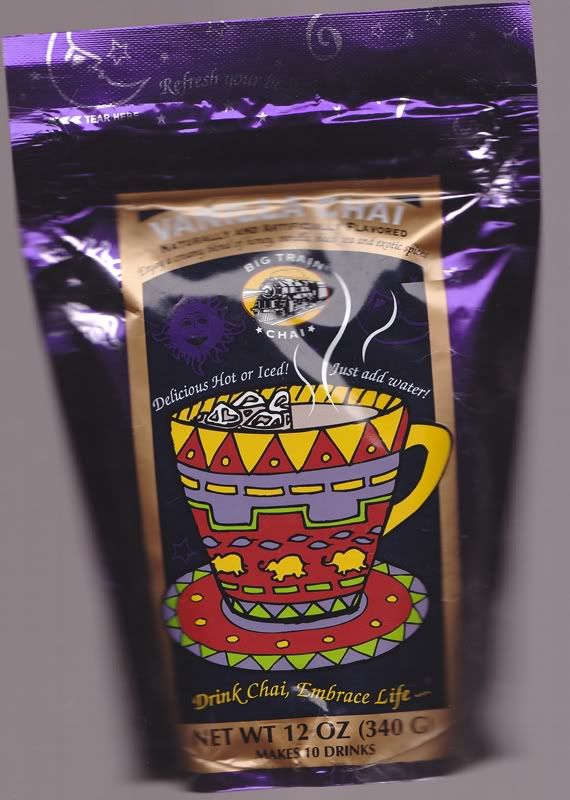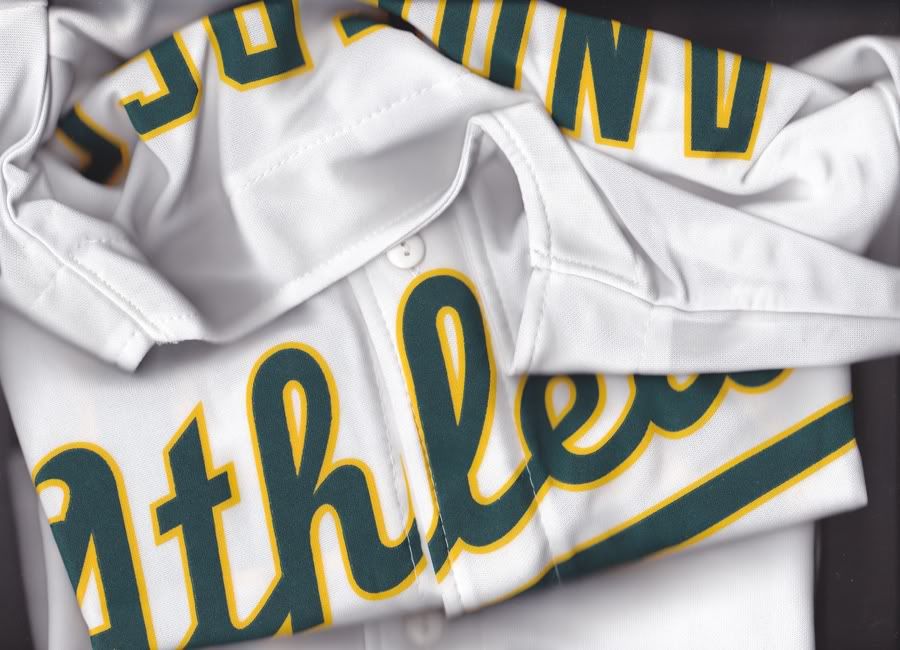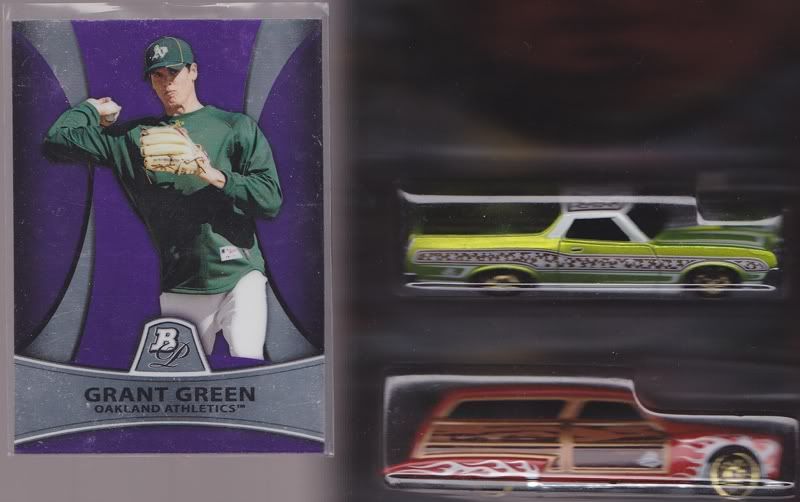 Thanks alot guys!!!