Would never have busted this at full price, but since LCS had it for a great price, I had a hunch there was a big hit waiting for me.
Here's what I got:
Dante Exum JSY 59/99
Thaddeus Young JSY 94/99
Greg Monroe Red JSY 60/99
Harrison Barnes Red JSY 39/99
Bojan Bogdanovic 2 CLR Blue Patch 4/25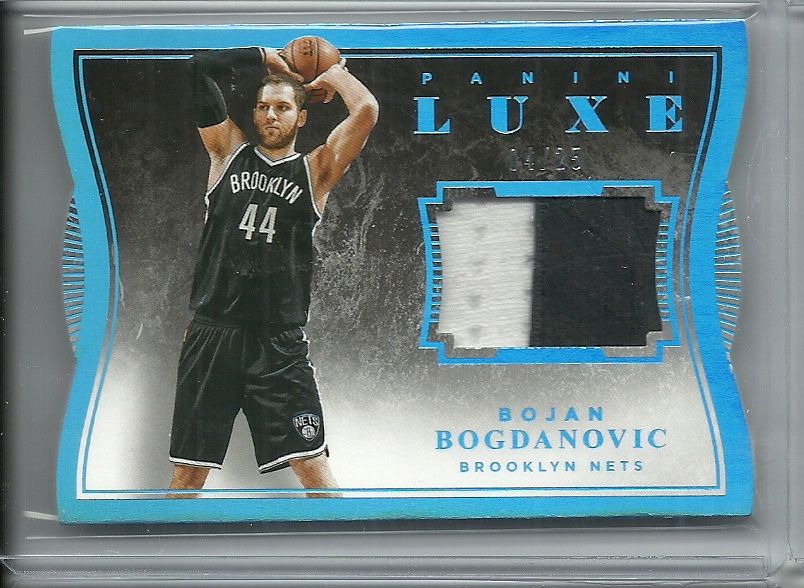 Jordan Clarkson 3 CLR Patch 11/25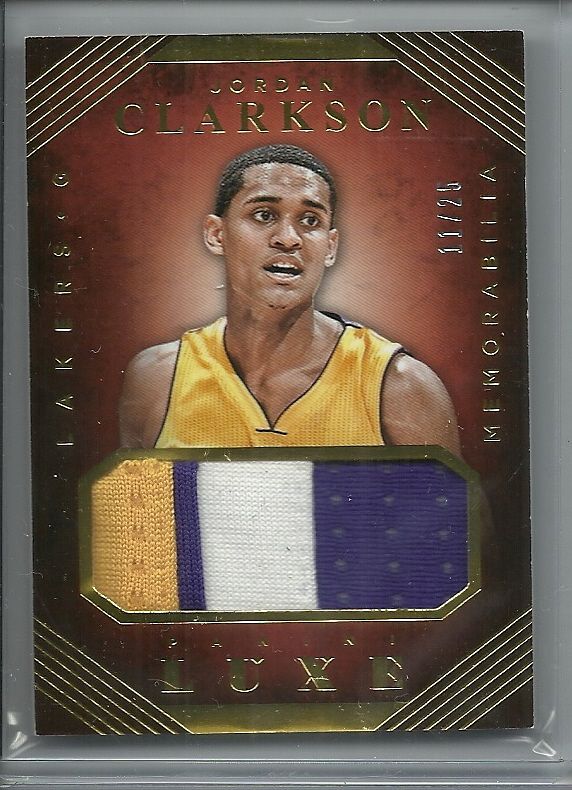 Jarrell Martin Silver Framed Auto 11/75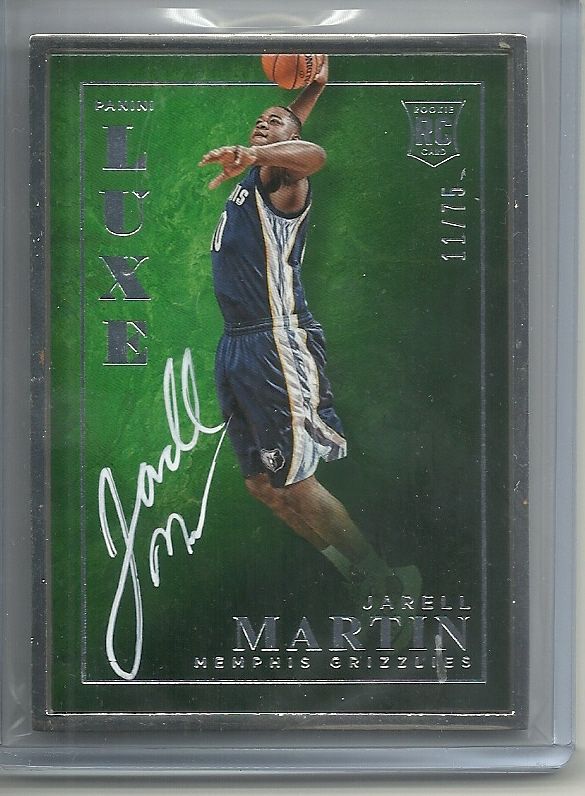 Justin Andersen RC Jumbo JSY Auto 1/35 (JSY #)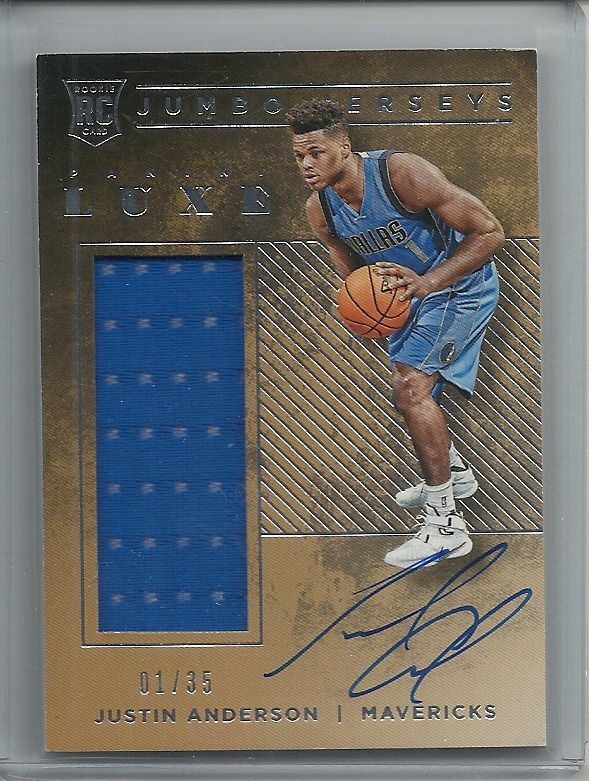 Delon Wright 2 CLR RC Patch Auto 4/25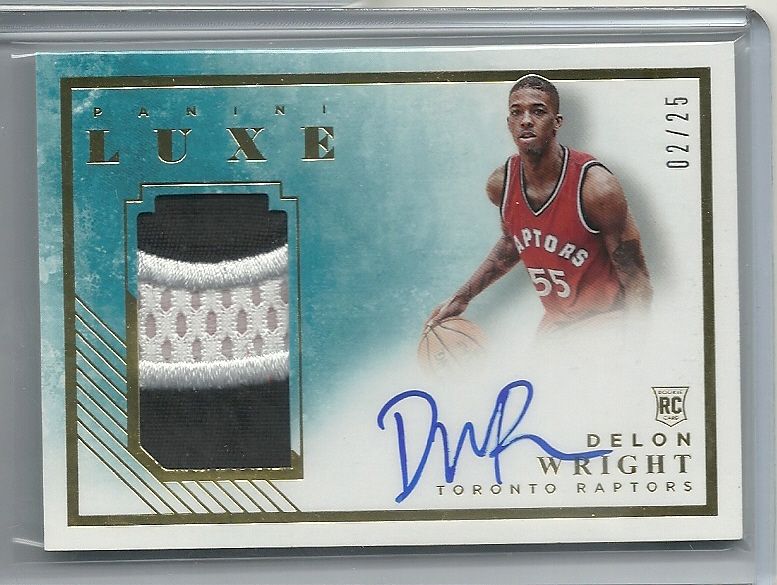 Larry Nance Jr Green Framed Auto 3/5
(very nice looking)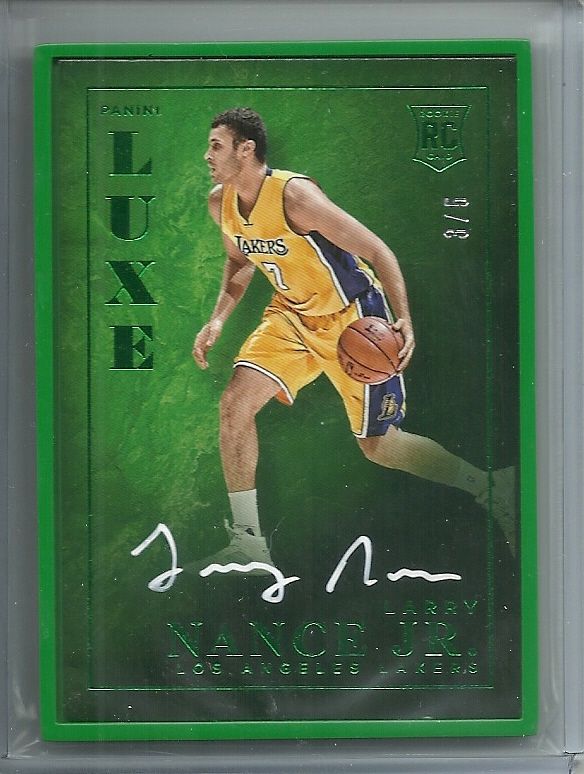 Bob McAdoo D Luxe Jumbo Gold Frame Auto 3/25
and (wish this would've been box 1)
.
.
KARL-ANTHONY TOWNS Green Framed RC Auto 1/5 :flex:
Leland