I have posted this on other forums, but I don't recognize a lot of the faces over here, so that is a good thing. Great thing about it, it is 100% sorted and organized.
Here is a breakdown of the lot...zero jersey and autograph.
Handful (about 100 or so) serial numbered inserts and parallels
Rookies are there, but lesser players. Example would be 2009-10 No Duchene, Tavares or Karlsson, but there are players like Hedman.
Here are some of the images: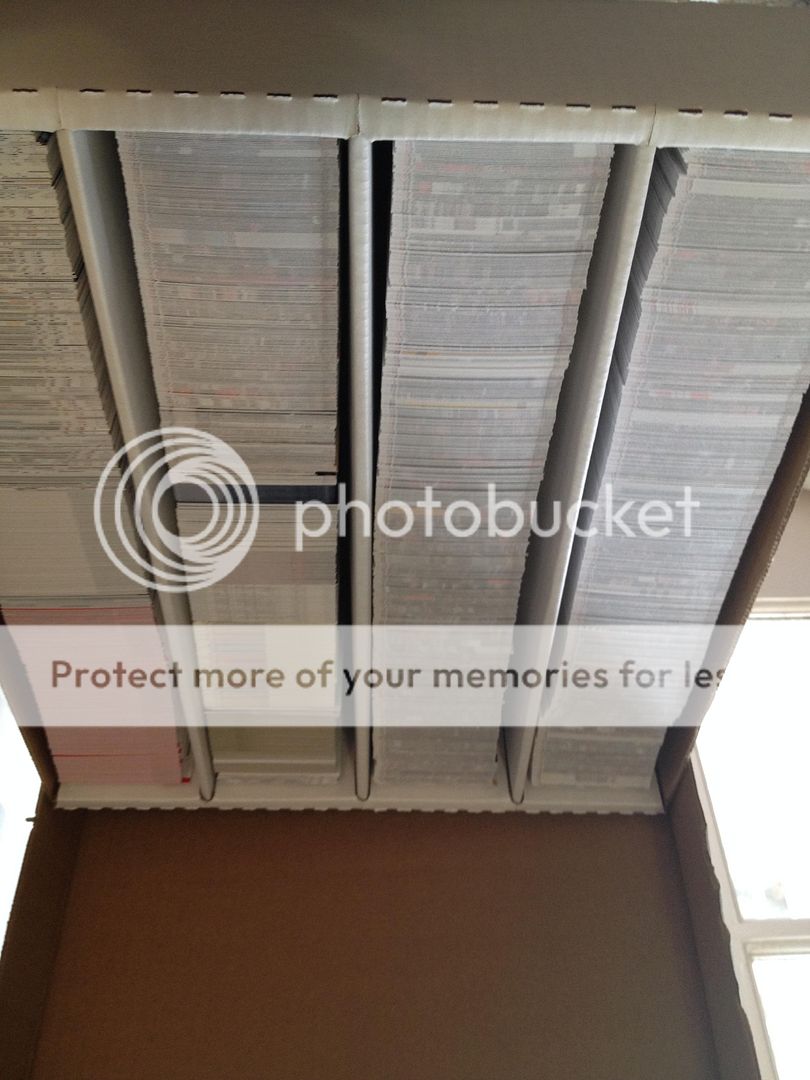 I can search for you by set, by brand and by year. So if you want to know what I have for 2004-05 Pacific Blues I can do that.
Or if you want me to look for a specific card in a set I can do that for you too.
I however can't look for all cards of one particular player, unless you have a list of what you need.
I will bulk out player lots in this collection, but we need to agree upon a price and give me some sort of NON-REFUNDABLE down payment to do this. I just don't want to go through and pull out all of one player only to be told that the buyer is not interested in them anymore.
Shipping will depend on destination, but assume that it will be $2.50 to the US, $3.00 to Canada, and $3.50 worldwide to start.
One last request, if I give you a list with prices and you are not interested in them at that price please let me know. Just a simple, "Thanks for the offer but I will pass at those prices" will be simple enough.
PM works best, but will try to respond to the thread when I can.
Thanks!
Shawn