Looking for General Lee dicast cars,
mostly
in 1:64 scale (the size of a Hotwheel). I'm mainly interested in the standard Jonny Lightning version (with real rider tires.....rubber, not plastic wheels), loose or in the package, doesnt matter.
I also have interest in other versions (see attached pictures for examples), from old and beat up to brand new and shiny!!...as long as they are 1:64 scale.
So, take a look at the pics, and dig out those old hotwheels and see if you have a General Lee for me.
I mailny have BB, Bsktbl, and some Ftbll cards to trade for them, but will entertain purchasing them if the price is right. Dont come at me with your $20 versions, cause im lookin for deals here.
Standard Jonny Lightning version...packaged:
Limited "Black" version (i think this might only come in the larger scale, but im not sure) I do want one of these, no matter the scale...looks sweet!!

Jonny Lightning "Hotrod" version: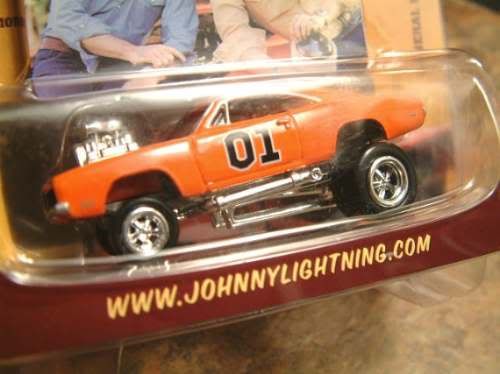 Monster truck version: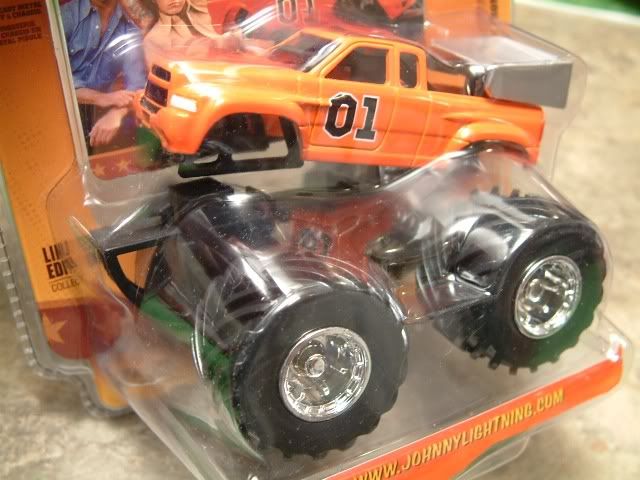 Let me know what you guys got!!