Went up to Green Bay for two days for Packers Training Camp and came away with solid quality to go along with quantity. Went Friday and Saturday so it was obviously crowded being the second and third days of camp, but there were spots during the day where you could get solid autographs and the crowds weren't that bad. Definitely think its worth it to go early in the year players were much more likely to sign than when I went later in past years. Overall this was my best year in terms of autographs and was great time all around.
Here are the results...
Mike Neal-8X10
Letroy Guion-8X10, Nice guy, signed a lot
Mike Daniels- 8X10, signature shows up a lot better in-person. Cool guy, got him after practice. Came over without even being asked, signed everything people had.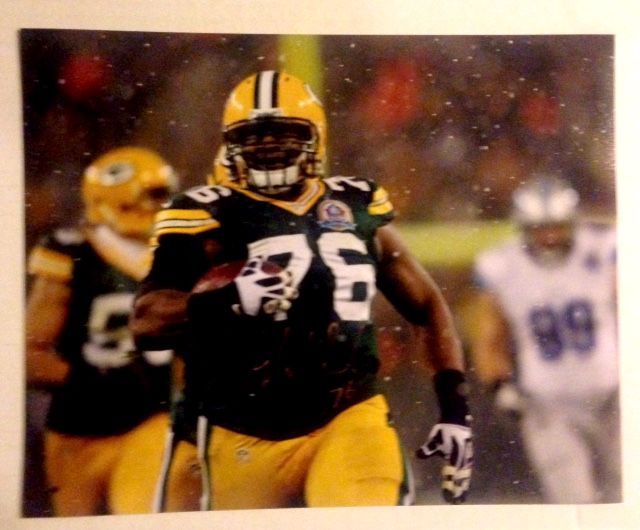 Scott Tolzien-8X10
Micah Hyde-8X10, signed more than last year.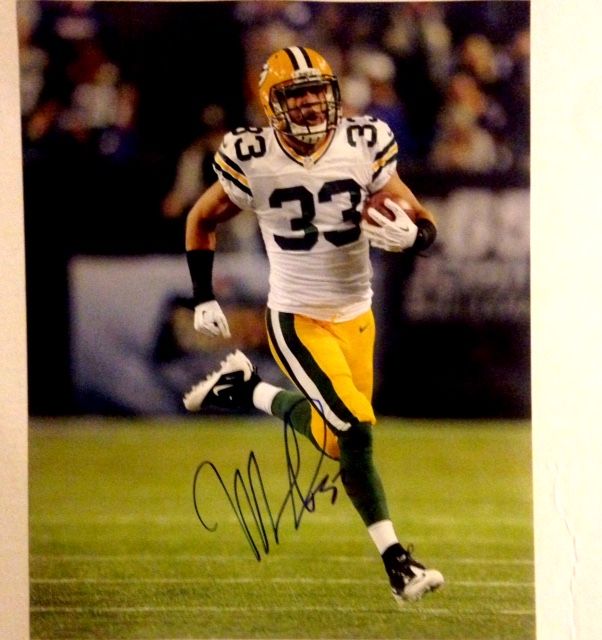 Carl Bradford- 8X10, signs a lot, nice guy.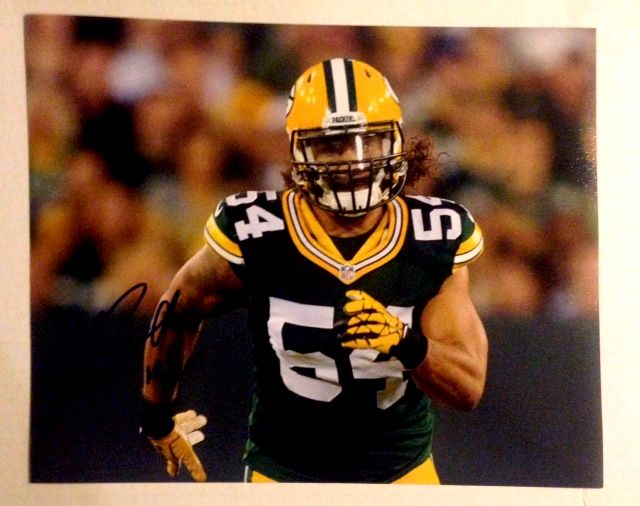 David Bakhtiari- 8X10, got a good signature on this, saw some bad ones. Not terribly easy to get.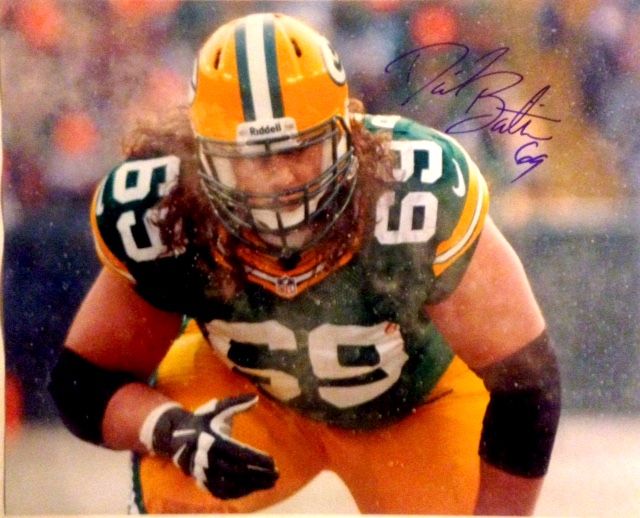 Sam Barrington-8X10, surprised he is personalizing photos.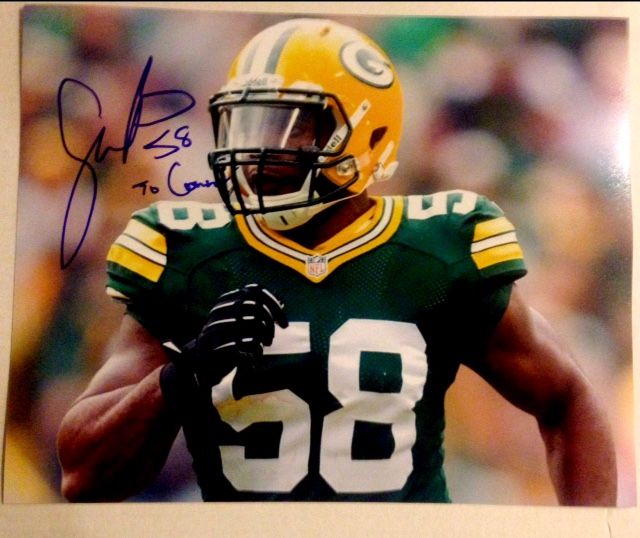 Brett Hundley-8X10, signed a decent amount. Would have liked to get a card signed, just never was in the right spot after I got the photo done.
Randall Cobb- 8X10, and Mini-Helmet, signed going down the line after practice on Friday, and didn't sign on Saturday. Had some help getting him. Really cut down his autograph from past years to a RC 18, but just happy to get him.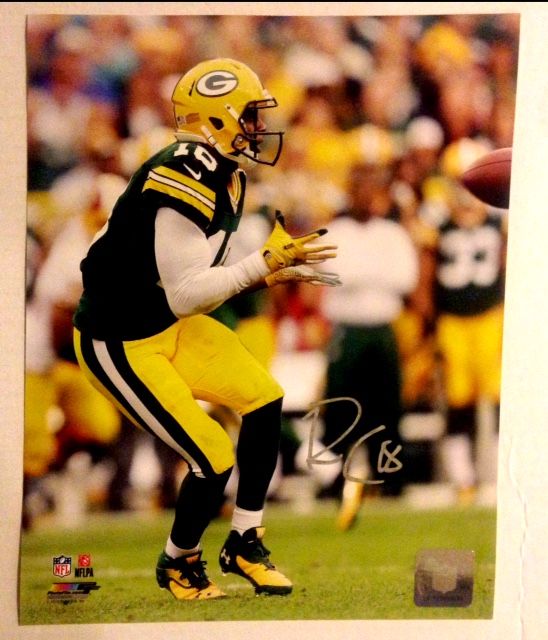 Sam Shields-8X10, very surprised to get this guy. I haven't seen him sign him sign since I have been going. Only signed about 8 or so after practice by the players parking lot. Gave out a nice signature, very happy to get the photo signed.
Rookie Photo-Was only able to get Ty Montgomery on this rookie photo. Will look to possibly add more in the future.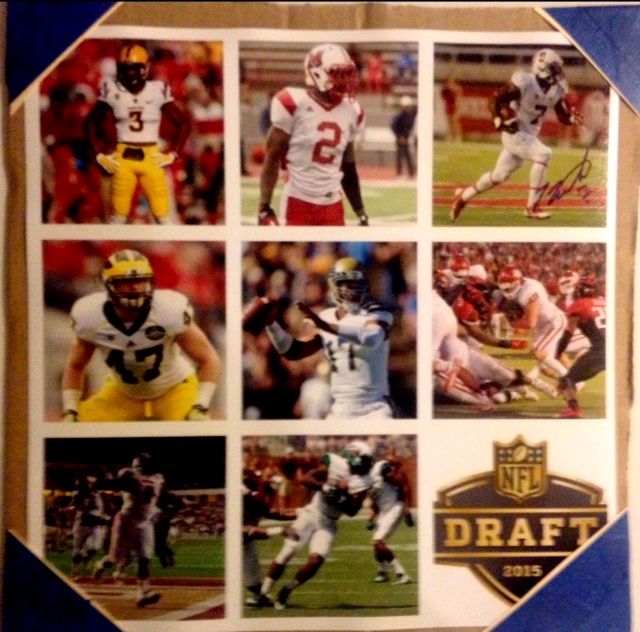 Black Logo- Names include:
Ricky Collins #13
Tay Glover-Wright #25
James Starks #44, wish I would have printed a photo of him
Mike Pennel #64
Fabbians Ebbele #68
Also there is a signature on the upper left hand corner that i cant figure out who it is.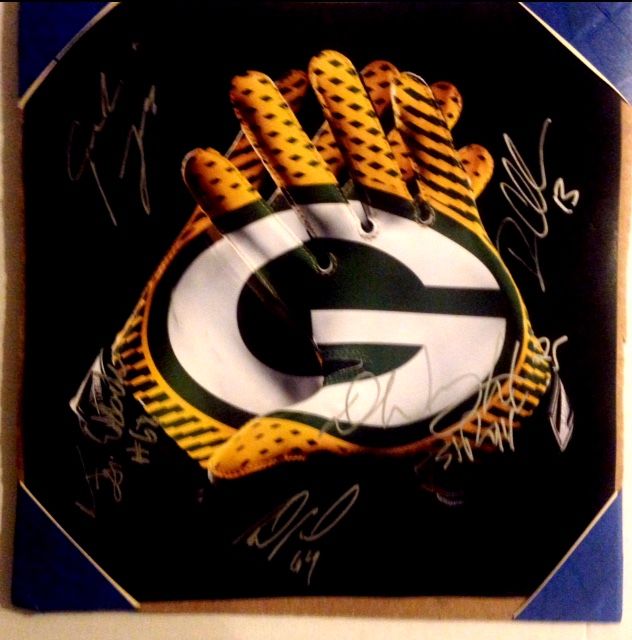 White Logo- Worked on this more throughout the two days, came out pretty nice with some decent names, which include:
Sam Barrington #58
Mike Daniels #76
Jayrone Elliott #91 (have him twice)
Randall Cobb #18 (Only brought a mini-helmet and a photo, so got this signed as well)
Tim Masthay #8
Matt Blanchard #6
Letroy Guion #98
James Starks #44
Jermauria Rasco #59
Ty Montgomery #88
James Vaughters #43
Josh Boyd #93
TJ Lang #70
Carl Bradford #54
Khryi Thornton #94
Josh Sitton #71 (My personal favorite on this photo, really nice guy)
Micah Hyde #33
Mike Neal #96
Jeremy Vujnovich #60