Hi everyone,
I have a room full of cards and memorabilia that I only shared with friends and family.....until now.
I will be posting a scan once a week of something in my room. Feel free to comment or start your own thread!
My first item will be a card that I consider to be one of the best cards I own. It may not book for a huge amount but being a 49er fan this card was/is a must for my collection.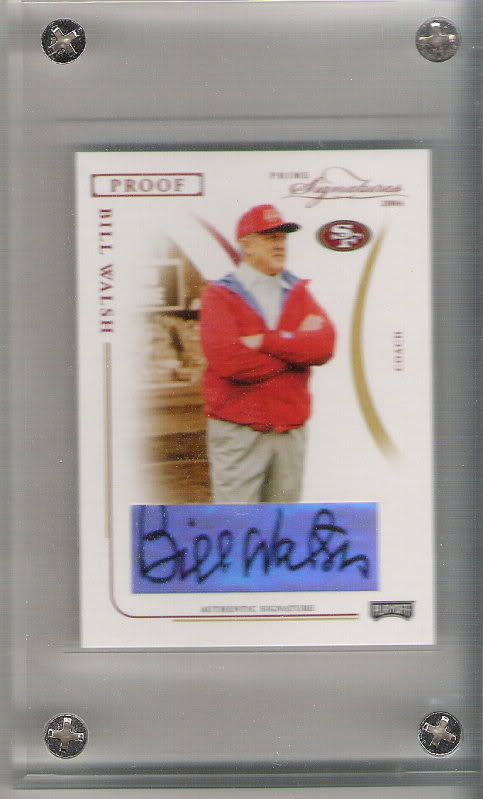 Thanks for looking!
Steve