Ordered 3 lots from D&A that consisted of 72 Ironman 2 packs. Opened the box removed some of the styrofoam peanuts and saw this-
At least the rubberbands were half-way loose around the packs.
Started to open packs with the wife and started to pull some inserts-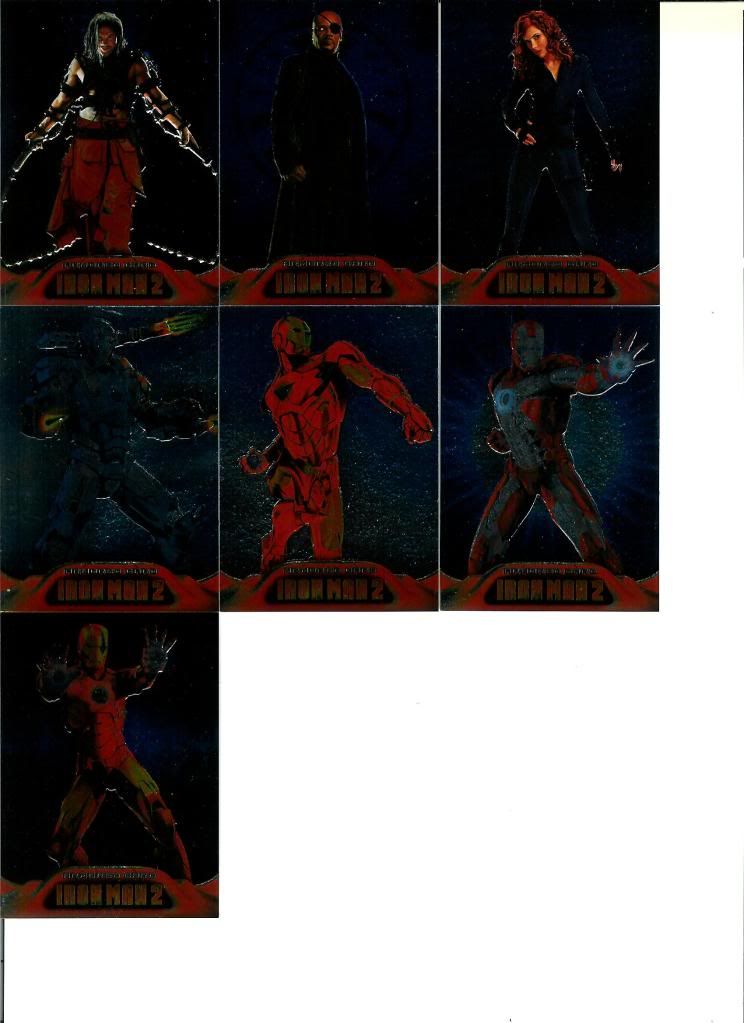 Did hit a few costume cards-
Overall not bad for around 50 cents a pack delivered.
If anyone can help I do need the following inserts to finish the set-
Armored Card-#AC5-AC6
Comic Covers-#CC1
Actors Gallery-#AH1-AH4-AH6-AH7-AH8
I have some extra Armored Card inserts as well a Comic Covers FT.
The Black Widow and Jim Rhodes costume cards are also available FT.