Configuration: 24 packs per box. 10 cards per pack.
BOX BREAK
- 1 Autograph
- 3 Memorabilia Cards
- 14 Insert Cards
- 240 Cards Per Box!
HIGHLIGHTS
- On-Card Kobe Bryant and Kevin Durant Autographs
- More than 1,000 On-Card Autographs updating previous Panini releases from the 2010-11 Season
- Green Week featuring swatches of Jerseys worn during past Green Week games
- Find Dual (#'d/99) and Triple (#'d/49)Rookie Autographs
- Rookie Challenge Materials -Swatches of Material worn in All-Star Weekend Rookie Challenge Game (#'d/799 or less)
This was a popular product and concept with a lot of collectors last year. How will this year's installment differ -if at all -from the debut release?
Last year's NBA Season Update was a solid building block that we would like to expand upon this season.The Rookie Challenge, Rookie Duals/Triples and updated Prestige and Rookies and Stars cards will return.Lakers Legacy and Christmas Cards will be swapped out this year with the Throwback Threads, All Stars and Green Week inserts taking their place.The latter two will feature materials that can be linked back to specific games -2010 and 2011 All-Star games and 2009-11 Green Weeks respectively.
WHAT WE PULLED
BASE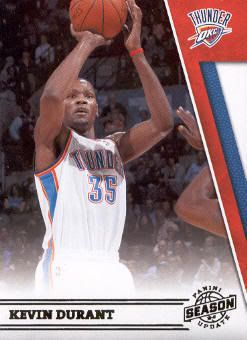 PARALLELS
ROOKIES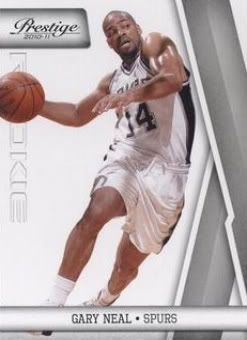 INSERTS
GAME USED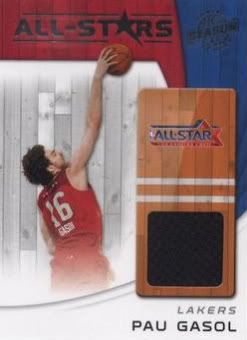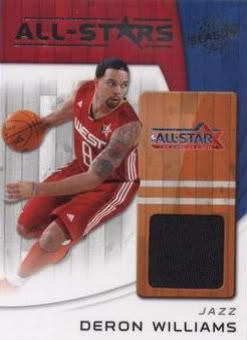 AUTOGRAPHS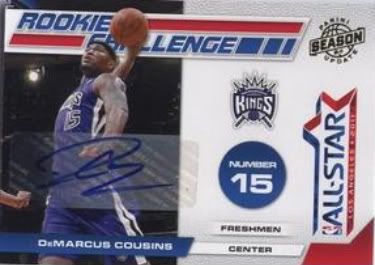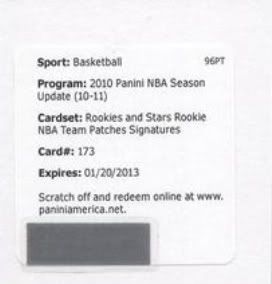 FINAL THOUGHTS
Design
The design is fairly basic, but this is a lower end product. Anytime you can incorporate team colors into the color scheme of the design, that is a great thing. A condition sensitive basic design, but it works well.
Checklist
The perfect set for team collectors, set builders, or hard to find player collectors. Multiple players from each team. A wide and expansive checklist covering the majority of the players in the league.
Value
For the cost per box, you can't beat this. For about $50, you get at least one autograph and 3 game used relics with 240 cards per hobby box. This is a great product for just about every type of collector out there. Some boxes could contain more than the advertised 4 hits, which is always welcomed when a lot of products sometimes come up short a hit. It will be hard to pull something worth big money, unless you are lucky enough to snag a Kobe Bryant auto. The number of pulls and nice autographs that can come out of here makes it worth buying a box. Low numbered parallels are also a welcomed addition.
Overall
Overall, this is a fun break with a ton of packs and cards. The design is what you'd expect from a lower end product, nothing flashy but just solid all around. The checklist is large at 200 base cards plus a ton of subsets to collect. This product is great for first time collectors, set builders, and those looking for a fun break of licensed NBA trading cards.
Pros
• Complete Player Checklist
• Value per box
• Great for set collectors
Cons
• Chipping/condition sensitive
RATINGS
Value = 5
Innovation = 4
Fun and Experience = 5
Rebuy Value = 4
I give this product an A- for Panini!
NPN INFORMATION
Panini America Inc.
NPN 2010-11 Panini Season Update Basketball
5325 FA Blvd
Suite 100A
Irving, TX 75061-3601
Hand print your name and complete address on a 3x5 card and use a #10 envelope.
Canadian residents answer this question: 255 plus 252 divided by 274 times 137 minus 179 = ?
Thanks to Panini America for their sponsoring of this box of cards for me to review here on Card Collectors World.